Sunlight Cleaning Services
Cleaning Services Types that we provide in New York City
If you need a thorough and complex cleaning, deep cleaning service NYC will be a great choice for you. It will be especially useful and essential for those who don't do cleaning on a regular basis. This professional deep cleaning service will be the first and very important step toward great transformations of your home or office. 
 If you move into the new house, you definitely want to feel cozy there from the very beginning. But sometimes the previous tenants made this house look like a total mess. That's why you need to order move in / move out cleaning NYC for preparing the new accommodation before you start living there.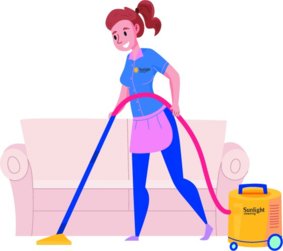 Are you tired of dusting, vacuuming and doing some other chores? Then Home Cleaning Services NYC can become your savior from all that hassle. The professional cleaning employees can perform all necessary cleaning works in the shortest terms and transform your home completely.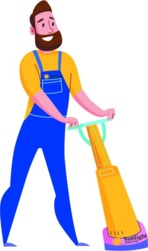 Post Renovation Cleaning Service NYC covers one of the most complex segments among cleaning works. In order to return livable conditions to your house or apartments after renovation in the shortest terms, you will need professional staff and approach. We will help you to get rid of dust, debris, residues of paint and other construction materials. Now you don't need to worry about your health and aesthetics of your home.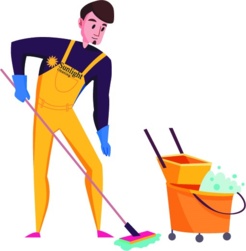 After the construction project is completed you need to remove all remnants of construction materials. Post construction cleaning service will be really helpful after you have had commercial/residential construction or restoration work done.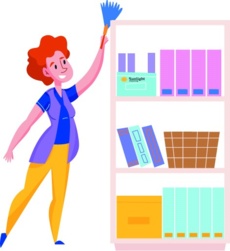 Our Office Cleaning Services NYC will help to maintain healthy working atmosphere within your working space. When you order office cleaning service,  be sure that everything will be cleaned and sanitized perfectly. Also, our cleaning staff will pay the special attention to office equipment.
STRONG CUSTOMER SERVICE LEADS TO CUSTOMERS SATISFACTION
CLEANING SERVICES CUSTOMERS REVIEWS
I recently used Sunlight Cleaning Service for a deep cleaning job. The cleaning service was excellent and wonderful. I recommend Sunlight Cleaning to all of my friends !
Great service! Excellent work! Very professional! I'd definitely recommend this company to friends and family.
Initially, Iryna came to clean my house one time. The quality of work was excellent. She takes care of everything, leaving the house sparkling and smelling great. I highly recommended her and Sunlight Cleaning Services!