Deep Cleaning NYC
Your way to make your apartment
or house cleanest!
Deep Cleaning NYC is a perfect solution when you need more thorough cleaning than usual. For example, it can be perfect when you are preparing for some Holiday or waiting for the guests. Deep cleaning after the party is a good choice as well. You will need more focused and detailed cleaning in these cases. And it will be more useful than regular or daily cleaning, too. Also, if you are not used to the regular professional cleaning at your home, it is high time to try deep cleaning NYC services. It is a great option if you have never used any cleaning services before, too.
Don't afraid to book this service for the first time. Because deep cleaning is actually the most suitable for the first visit. Then you will need just to maintain the cleanliness in your premises. So, further, it will be enough to use regular cleaning services.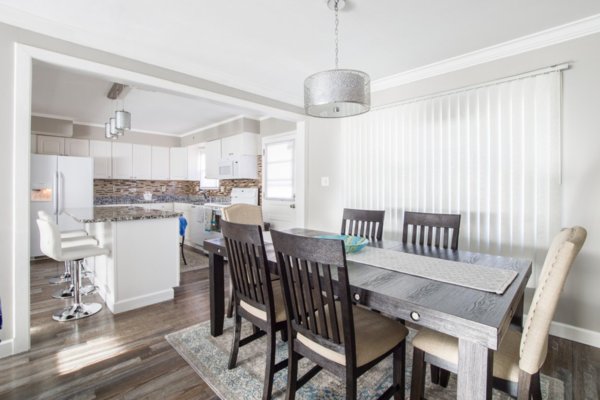 Do not be afraid to entrust it to our professionals at apartment Deep Cleaning NYC. They will clean out even some hard-to-reach places, corners and every possible gaps and space under the furniture. Our cleaners will apply a special top-to-bottom approach in order to perform a more comprehensive cleaning process. 
 And now it is time to take a closer look at the process of deep cleaning services. So, what does apartment Deep Cleaning NYC include?
– dusting and wiping out of all possible vertical and horizontal surfaces
– washing windows, wiping out of window sills
– vacuuming of carpets and floor
– sanitizing of plumbing
– tidying up the kitchen, cleaning kitchen appliances
– we pay attention even to the details that are not immediately obvious. So, we include light switches, door handles, baseboards, knobs, outlets, fan blades in the Deep Cleaning Services NYC.
Deep cleaning service is a very complex procedure and involves several subsequent stages. However, still, there are some things that are not included in the main price of this service.
So, we can take extra charges for the following:
cleaning of interior windows and walls, and very high ceilings
cleaning inside of furniture and kitchen appliances (for example, inside of the fridge or oven)
moving of very heavy items
animal waste cleaning (cleaning after pets)
There is some place that you always forget to clean up for quite a long time. Sometimes you can't reach some places without special supply. Or you just do not notice some remote areas that you also need to clean regularly.
Our team of professional cleaners will make efforts to perform the perfect Deep Cleaning NYC
The proper cleaning techniques, detergents and other chemicals of high quality, and professional cleaning supply will guarantee the immaculate cleanliness of your premises. That is why we are sure that after our deep cleaning services our clients will be satisfied for 100%.
Do not hesitate to contact our company for more details. Our employees are very responsive and ready to help you 7 days a week. You can book our Deep cleaning NYC at an affordable price right now and start the story of the cleanliness of your home from scratch.