Post Construction Cleaning NJ
We perform post construction cleaning NJ of apartments, private houses, and cottages.
The team of cleaners will remove the building dust, wash stains, and clean up the mess.
Post construction cleaning NJ has several simple stages. The manager calculates the cost of cleaning. On a pre-agreed day, we send a team of experienced workers headed by a crew chief. He distributes the amount of work for each cleaner and monitors their performance.
The team of workers that can cope with any contamination uses special equipment. Because the most challenging thing is to remove small post-construction dust from all surfaces. It gets into all the cracks, and it isn't easy to clean it with the help of a simple vacuum cleaner. That is why we use professional equipment and special products for removing glue, cement, and paint stains for post renovation cleaning NJ. We also use a special steam machine.
Our advantages are the following:
We have cleaners with not less than two years experience
This happens extremely rarely, but if something goes wrong, we will quickly compensate for the damage.
We guarantee high quality. 
We perform every order according to strict regulations and quickly respond to all suggestions and complaints.
You can order post construction cleaning NJ by leaving the quote below or getting advice from our consultants.
Indicate your phone number, choose a communication method (call back, respond via e-mail). We will calculate and inform you of the cost of services.
We will contact you to clarify the details and report the cost of services.
We make an exclusive post-construction cleaning checklist to take care of everything necessary in the process of post-renovation cleaning services NJ. Sunlight Cleaning NY will perform a wide range of different cleaning procedures, such as collecting or absorbing dust, dirt, and other remnants of construction.
Our Post Renovation process includes vacuuming, wet and dry cleaning, wipe downs as standard and core procedures, no matter how complicated the process of construction was. Also, there are some additional services that you can order after post-construction cleaning services NJ. It will help do everything to perfection and make the cleanup complete.

We carry out cleaning when the repair has already been completed, and you installed all furniture, household appliances, etc.
We include the following works in post construction cleaning services NJ:
cleaning dust from all surfaces;

we wipe all doors, door frames, and fixtures;

the workers wash all the lamps in the rooms;

we remove dust from household appliances;

the cleaners wash and polish cabinet furniture: both the inner and outer surfaces are wiped if there are no things in them;

we wash cornices and climatic equipment;

we wipe the chairs;

our experienced staff washes all mirrors, various glass surfaces, and decor elements using professional detergents;

we remove dust on the windowsills;

also, we clean heating radiators with a steam generator;

we remove dust from upholstered furniture with a vacuum cleaner;

the workers process leather furniture with specialized cleaning products;

we remove all kinds of post-construction contamination: stains of cement, paint, limescale, etc .;

the cleaners wash skirting boards and floor coverings of all types;

we wipe all sockets and switches;

Finally, we take out the garbage.

we remove dust from all facades of kitchen furniture;

the professional cleaners wash refrigerator (outside);

we remove dust from the hob;

our workers wash the tiles on the walls;

we also wash the sink and all the plumbing;

we wash kitchen appliances (microwave, oven, kettle, etc.);

we remove complex dirt (stains of cement, paint, limescale, etc.);

we process all hard-to-reach places in the kitchen with a steam machine;

the staff washes bath, shower, sink, and plumbing in the bathroom;

we wash and disinfect the toilet and bidet;

the workers thoroughly remove traces of rust, scale, and lime;

we wipe the washing machine (outside);

the crucial thing is that we clean the tile joints from grout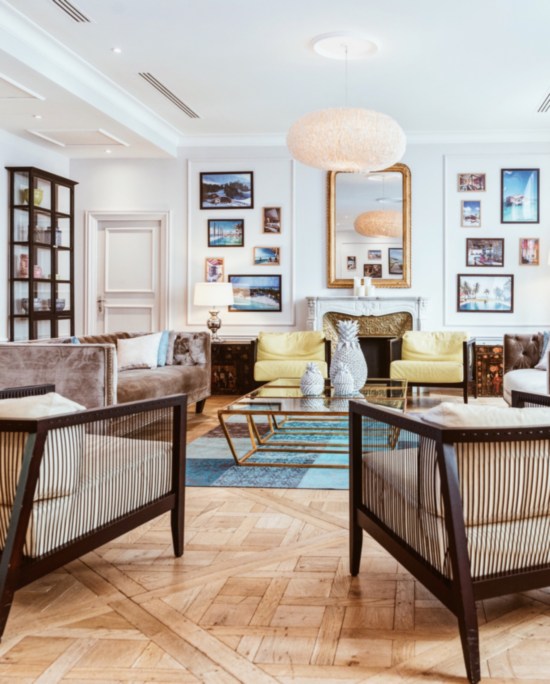 Popular Questions and Answers about Post Renovation Cleaning in NJ
Why is it better to order post construction cleaning nj from a professional cleaning company?
Firstly, our cleaners can remove the unpleasant consequences of the repair in a short time. They can cope with post-construction dust, paint and cement stains, wash the windows from the outside and inside, and you can move into a new apartment on the same day.
Secondly, the employees perform cleaning as carefully as possible in order not to damage the interior details. Cleaning an apartment on your own can damage expensive surfaces.
What kind of work does post construction cleaning NJ involve?
We carry out the entire list of general cleaning works, plus specific works such as:
removal of residues of cement, tape, and paint;

removal of dust from all surfaces;

washing of mirror surfaces;

polishing of all floor coverings;

washing of all plumbing and tiles;

also, we collect small construction waste in bags;
We perform cleaning of offices after renovation in approximately the same way.
What factors affect the cost of post construction cleaning in NJ?
We understand that it is important for the client to find the optimal solution to the ratio of price and quality of the services provided. For our part, we strive to provide such a solution.
The cost of services depends on:
the square footage of the apartment 

the total area of ​​the room;

whether there is any furniture in the house or not (if not, the cost will decrease)

the necessity for additional services (dry cleaning, window cleaning, cleaning of blinds, etc.)
We always provide a discount for regular customers.
We provide post-construction/ post-renovation cleaning services in New York City ( Brooklyn, Manhattan, Long Island) and New Jersey | NJ.
So how does it work? You call us or schedule a post construction cleaning NJ on the website, choose a convenient time, and wait for us.
Our cleaners arrive at the appointed time and perform the cleaning. Then you pay for work in cash or by credit card. Everything is simple, and the result is amazing. So what are you waiting for?