Post Construction Cleaning NYC Services
Welcome to your clean home or apartment after Post Construction Cleaning Services 
Post construction cleaning NYC is a difficult and painstaking task. It is better to entrust it to professional cleaners if possible. It is also worth mentioning that these services are not as expensive as many consider.
Sunlight Post construction cleaning service NYC has reasonable price and we are sure that you can afford it. We can clean different types of premises from private houses and apartments to offices and commercial premises.
It is very difficult to get rid of construction dust after small repair works or big construction projects. Our workers come to you with all the necessary equipment, including industrial vacuum cleaners and professional detergents. We do post construction cleaning NYC and prepare your premises for living just in a day. Sunlight cleaners do it really quickly because they are true professionals.
  What post construction cleaning service NYC do we include in the price?

dust removal from the floors, walls, ceilings, furniture and other surfaces;

removing of stains after paint, building mixtures (putty, plaster), glue, etc.

cleaning of glass surfaces, doors, mirrors ;

we also carry out wet floor cleaning;

cleaning of tile joints;

scraping and etching removal;

 polishing of different surfaces; 

 we also take out all construction waste.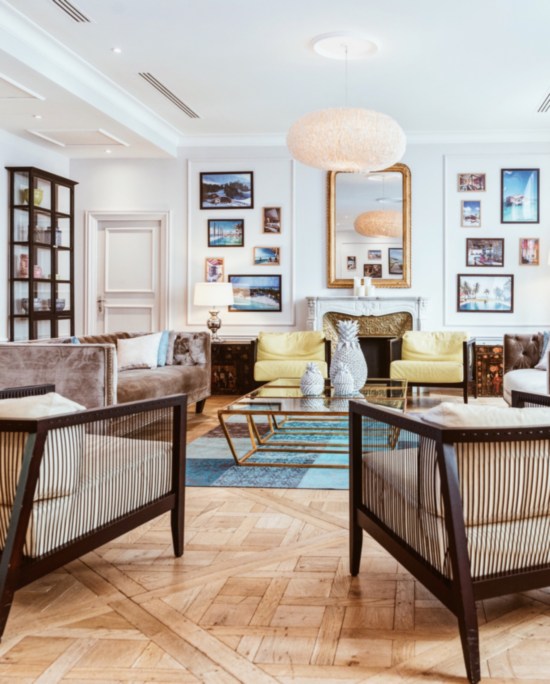 Who performs Post Construction Cleaning NYC?
A team of professional cleaners comes to you for such type of cleaning works. We take all the necessary professional equipment with us: a steam generator, a construction vacuum cleaner, as well as step ladders, and a wide variety of specialized chemistry and detergents.
Usually the team consists of approximately 4-5 cleaners. Depending on the size of the premises, the number can be bigger or smaller.
Our goal is a house that shines with cleanliness, so we carry out all the necessary post construction cleaning works. Previously, our employee comes to your location in order to calculate everything and make some preliminary estimation. If it is inconvenient for you, you can send us videos or photos of the object, and we will use it to estimate the volume and complexity of the tasks.
Based on this information, we can carry out the following things:
calculation of the number of staff

selection of detergents and cleaning equipment

budgeting
After the discussion of the details, including some optional services, and confirming the list of the obligatory services, our team arrives to your home or office and immediately starts the work. 
If you are ready to bring your place back to living conditions, contact us in a convenient way for you.
Feel free to write us on the website via contect form or call the number indicated and we will provide you with free consultation on post construction cleaning in NYC.

We provide post construction cleaning services in New York City ( Brooklyn, Manhattan, Long Island) and New Jersey | NJ.