Post Renovation Cleaning Services NYC
Welcome to your clean home after Post Renovation / Construction!
Post renovation cleaning services NYC is one of our special services that our professional cleaners perform on a regular basis. Your apartment is supposed to look like brand new after repair. But sometimes it does not look that way because of different traces and scratches on the floor, walls or other surfaces. We are ready to help you with this special type of cleaning. Post construction cleaning services NYC have many different nuances. Dust gets everywhere as a result of construction. Also, grime, grease, debris, paint splatter, and glue gunk are customary companions of any repair work. If your house went through at least a small renovation project, it is better to call cleaning experts at post renovation cleaning services NYC.
We make a special cleanup checklist in order to take care of everything that is important in the process of post renovation cleaning services NYC. We will perform a wide range of different cleaning procedures, such as collecting or absorbing dust, dirt and other remnants of construction. We include vacuuming, wet and dry cleaning, wipe downs as standard and core procedures, no matter how complicated the process of construction was. Also, there are some additional services that you can order after post construction cleaning services nyc. It will help do everything to perfection and make the cleanup complete.

  What can we do for your apartment after repair? Our professional cleaning team performs the following Post Renovation cleaning services NYC:
We maintain the floor and other surfaces;

we remove debris and heavy material ;

we carry out deep cleaning;

we remove extensive dust in the process of cleaning;

we wash all types of surfaces;

we remove stains and scrub the floor accurately;

we remove dust from high places that are difficult to reach like vents, ceiling pipes, light fixtures, etc; 

we wipe inside appliances and cabinetry;

we sanitize thoroughly kitchens and bathrooms ;

we remove etching and scraping, stickers, adhesive, paint from windows and drywall over-spray from glass;

we scrub floors and tiles, wipe walls, polish stainless steel, metal fixtures, all chrome, porcelain, wooden horizontal surfaces ;

we clean, wax and polish the floor;

we clean window sills and frames;

we cleaning home and office furniture inside and outside ;

we dust and vacuum all surfaces at your home or office;

we pay special attention to vacuuming carpets and linoleum.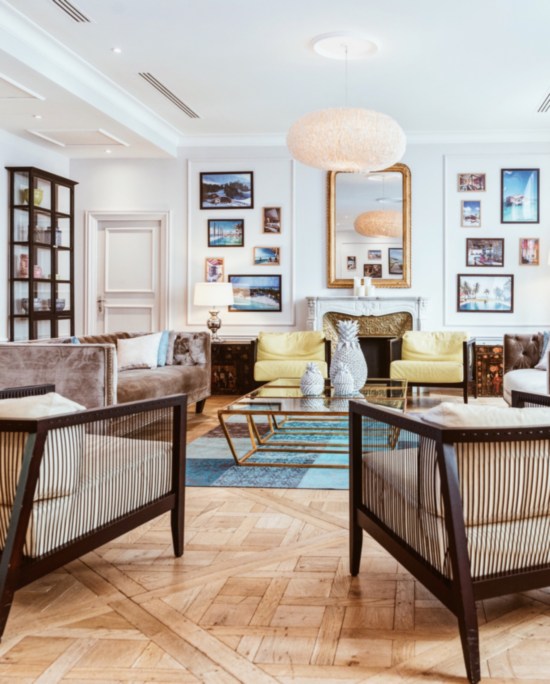 Our specially trained team can find the proper cleaning solution for every kind of contamination after construction works. We have a vast experience in post construction cleaning services nyc. Our cleaners use only professional equipment in order to carry out cleaning work competently and at a high level. For example, we use vacuum cleaners with special filters in order to prevent the spread of bacteria and microorganisms that can pollute the air and be dangerous for your health. 
If you still think that construction brings only stress into your life, it's high time to change your opinion! Let our professionals prove that it is possible to return the ideal state of the premises after repair. Book Post Renovation cleaning services NYC right now and feel free to ask questions, we are available 7 days a week!