Luxury Cleaning Services in NYC
Premium quality cleaning for your interior!
Even the most luxurious renovation or repair works in luxurious apartments can not create the desired impression. Why?
Because you need to maintain perfect cleanliness in the premises through the regular luxury cleaning services. In this case, it is not enough to limit yourself to traditional professional cleaning services.
However, VIP premises require not only the ideal results but a meticulous approach. We take into account all the nuances in order to make your premises shine bright with the cleanliness!
VIP-cleaning, or luxury house cleaning is a complex service for cleaning apartments, cottages, houses, mansions, offices, loft spaces, and other luxury real estate that contains furniture made from natural materials, antiques, paintings, etc. Interiors with expensive decorative materials that require delicate handling (wallpaper, parquet, laminate) also need luxury cleaning services.
  Why is the luxury cleaning services in NYC popular?
The elite interior has many expensive items made of wood, leather, glass, mirrors, natural stone, original plastic elements, memorabilia, etc. Its appearance directly depends on the care conditions. Antique items or items that are fragile in nature need a special care. 
Our cleaners use special detergents and professional cleaning equipment for dedusting and cleaning them from pollution. And, most importantly, the cleaning of elite houses and apartments is carried out by trained and experienced vip cleaners NYC.
 Order luxury cleaning services and we will help you always keep your premises clean. So, with us you shouldn't worry about the good treatment and safety of the expensive items.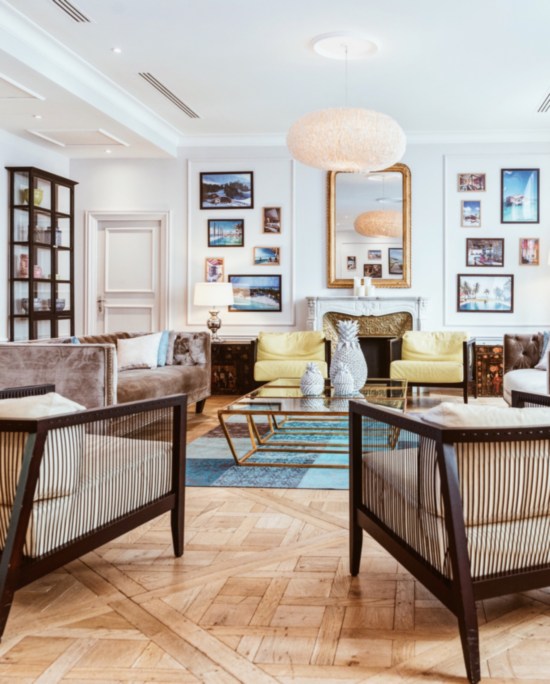 What do luxury home cleaning services include?
When performing a VIP cleaning, our employees do the following things:
– eliminate household pollution, wash horizontal and vertical surfaces;
– dedust walls, ceilings;
– wash and rub glass and mirrors;
– wash and disinfect plumbing, faucets in bathrooms, as well as door handles, switches, sockets;
– they also clean radiators, window sills, and wipe all accessible surfaces;
– our staff remove dust from paintings, frescoes, columns, decorative elements, and other antiques;
– they wash tiles, parquet, laminate, lighting.
– we also can include some additional services on demand.
What are our Sunlight Cleaning company advantages?
Only certified and skilled professionals are in charge of your cleanliness ;

we have a vast experience in luxury cleaning segment ;

detergents and equipment are of premium quality ;

we take into account your wishes and meet your expectations 100% ;

we always arrive and complete the work on time ;

we treat every client with respect and choose the detergents and method of cleaning individually ;

we treat every special thing very carefully and know how to clean the antiques.
How much does Luxury Cleaning Services cost in NYC?
The price of VIP cleaning is calculated individually. The calculation takes into account the number and condition of interior items, footage, service equipment (dry cleaning, window cleaning, original design chandeliers, washing, ironing…), the number of bedrooms, and special services as deep cleaning, or post renovation cleaning. But you need to know that our prices correspond to the quality! You can check the luxury cleaning service prices here.
If you have decided to transform your luxurious premises into the clean place, we are ready to do it for you! Just contact us through the website or by phone and order a VIP cleaning of your apartment or house right now. We work on demand and do our best for our clients!