How does our Cleaning Service in Nassau County work?
BOOK CLEANING SERVICES ONLINE IN NASSAU COUNTY
If you wish to schedule a deep cleaning with Sunlight Cleaning NY, please select a date and time that is convenient for you. We understand that you may have questions, so feel free to ask anything you need to. Our top priority is to provide helpful service and prioritize our customers' needs.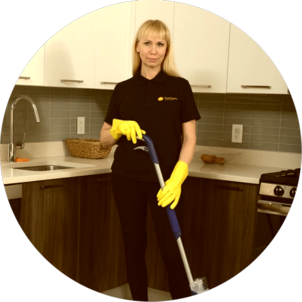 CLEAN WITH SUNLIGHT CLEANING SERVICES
When seeking top-notch service, it is crucial to opt for a reliable company. Our crew comprises licensed and insured cleaners who are certified to ensure that your space is cleaned to perfection. You can have confidence in their abilities to deliver exceptional results.
ENJOY & RELAX
After we have finished our work and services, we would appreciate your honest feedback. Once everything is complete, you are welcome to return to your location and enjoy the results. Thank you for your cooperation!
We understand the importance of having reliable and experienced cleaning staff to provide you with comprehensive cleaning services.
It can be quite nerve-wracking to have someone new come into your home, especially when it's a cleaner. That's why we take great care in selecting our cleaning staff to ensure minimal discomfort. Our employees are reliable and highly skilled professionals.
We guarantee your Sunlight cleaner is always:
Professional & Experienced
History & reference checked
Confident English speaking
Interviewed in person in our Cleaning Company
Highly rated by other Sunlight Cleaning customers
Sunlight Cleaning NY – Your Top Choice for Cleaning Service in Nassau County!
At Sunlight Cleaning NY, we're not just cleaners – we're your partners in maintaining a spotless home. With meticulous attention to detail and a commitment to excellence, our professional cleaning services in Nassau County elevate your living space. You can trust us to provide a clean, comfortable, and fresh atmosphere in your home.
Discover Premium Cleaning Services in Nassau County
Sunlight Cleaning NY offers unmatched cleaning services tailored to Nassau County's unique needs. Our comprehensive range of offerings includes house cleaning services, apartment cleaning services, commercial cleaning, and even post-construction cleaning. Whether you're a busy homeowner, a business owner, or in need of post-renovation cleanup, we've got you covered.
Advantages of Choosing Sunlight Cleaning NY:
✨ Flexible Cleaning Plans: Choose from weekly, bi-weekly, or monthly services, or opt for a one-time detailed cleaning. We work around your schedule to create a customized cleaning plan.
✨  Worry-Free Guarantee: Our cleaning results come with a worry-free guarantee. If you're not satisfied for any reason, inform us within 24 hours, and we'll make it right.
✨  5+ Years of Experience: As a reputable company with 5+ years of experience, we bring a wealth of expertise to ensure your home or business is impeccably cleaned.
✨ Personalized Services: We understand every space is different. Our skilled professionals personalize their approach to match your unique requirements.
✨  Comprehensive Service Range: From house cleaning to commercial cleaning and post-construction cleanup, we cover everything, ensuring your spaces shine.
Our professional cleaning services prioritize your satisfaction, convenience, and the health of your living or working environment. Say goodbye to stress and embrace the benefits of a clean, organized space with Sunlight Cleaning NYC.
Ready to Transform Your Space? Book our Nassau County Cleaning Service Today!
STRONG CUSTOMER DEEP CLEANING SERVICE LEADS TO CUSTOMERS SATISFACTION
I've had a lot of cleaning services over the years. Sunlight Cleaning is the best find! Iryna and her team are wonderful to work with. The cleaning I had last weekend was the best yet. Olena gave special care to my needs and I got the best clean my apt has had in years.
Wonderful post-renovation deep clean. Their team came prepared and cleaned the space from top to bottom. There were a few areas I asked them to revisit, and they were completely willing to go over those areas again to ensure perfection. Highly recommend!
We have been using Sunlight Cleaning Service for a few years now and we love the service. Out cleaning lady, Oksana has been particularly amazing with our office cleaning. She's quick and keeps our office very tidy! Love the service we received so far here with Sunlight Cleaning.
Rely on Sunlight Cleaning NY, that provides Cleaning Services in Nassau County
Our company is the best choice for you. Here are some key benefits you can expect from our dependable and top-notch services:

our staff combines a high level of professionalism and a vast experience in cleaning market

whenever you order our services, our employees will arrive on time

a special up-to-down approach that speeds up the cleaning process

the best prices on the market in this area

only certified and qualitative equipment and detergents are used in the cleaning works

We do everything quickly and qualitatively

the staff is licensed, insured, and bonded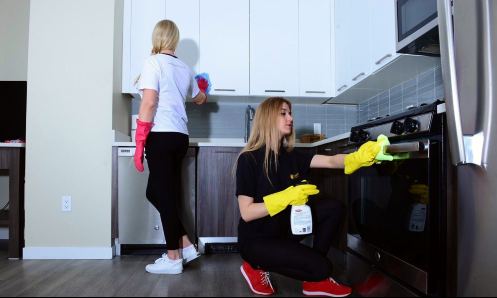 Book cleaning services in Nassau County online!
Popular Questions and Answers about Cleaning Services in Nassau County
What's included in a deep cleaning service by Sunlight Cleaning NY?
Deep cleaning includes regular cleaning and extras, such as:
refrigerator inside, oven inside, and cabinets inside and outside. 
How much does a deep cleaning service cost in Nassau County?
The cost of deep cleaning includes the standard cleaning fee, plus an additional $100 for apartments that are less than 1000 sq ft in size. For apartments that are larger than 1000 sq ft, an estimate will be required.
What is Deep Cleaning of apartment?
Deep cleaning of an apartment is a more detailed cleaning of bathrooms, kitchen and all of the apartment.
How many hours needs Deep Cleaning for my apartment/ house?
Work hours depend on how many square feet the space is, and how many cleaners are booked for the job.
Which cleaning supplies we use when we do deep cleaning?
The cleaning products that will be used are either hard chemicals or green products, it all depends on the directions given by the client and the level of dirt in the apartment.
Deep cleaning your apartment when you move out?
Move out cleaning is the same as deep cleaning service.
Do you provide deep cleaning services in Nassau County only?
We provide deep cleaning services in New York City ( Brooklyn (check zip codes below), Manhattan, Long Island) and New Jersey | NJ.
At Sunlight Cleaning NY, we guarantee your 100% satisfaction in Nassau County, NY.
Your delight is our top priority. Dedicated to exceptional customer service, we meticulously match you with top-notch cleaning professionals who uphold the highest hygiene standards. They'll deliver exceptional cleaning, aromatizing your home with radiance and revitalization. In the rare instance of any cleaning concern, don't hesitate to contact us. Our 100% satisfaction guarantee assures your protection in every scenario. We'll dispatch another cleaning team within 24 hours at no extra charge if needed.