Welcome to Post Construction Cleaning Service in New York of high-quality and convenient pricing policy
BOOK POST CONSTRUCTION CLEANING LONG ISLAND SERVICES ONLINE
You can easily book post-construction cleaning online on our website. All you need is to contact us and select the date and time. And then just wait for the arrival of our cleaning employees.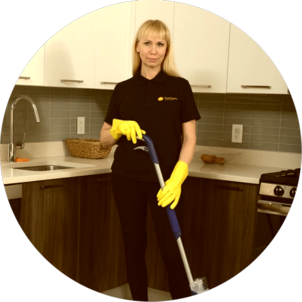 CLEAN WITH SUNLIGHT POST CONSTRUCTION CLEANING LONG ISLAND SERVICES
Entrust the difficult process of post construction cleaning to the professional in this sphere! Our employees have a vast experience in coping with different tasks and challenges of post construction cleaning.

ENJOY & RELAX
The construction works can't be considered as completed when there is total mess all around. But after cleaning everything becomes different. Now you can really see that your house or office is renovated and enjoy it.
IT'S DIFFICULT TO FIND THE REALLY GOOD PROFESSIONALS FOR THE COMPLEX TASKS OF POST CONSTRUCTION CLEANING BUT WE HAVE A SOLUTION!

We have a lot of demands to our cleaning workers and we want them to have a certain level of expertise and professionalism in this sphere. We select the candidates very thoroughly, so you don't need to worry about the quality of the performed works.
We guarantee your Sunlight cleaner is always:
Professional & Experienced
History & reference checked
Confident English speaking
Interviewed in person in our Cleaning Company
Highly rated by other Sunlight Cleaning customers
Post Construction Cleaning Long Island
Probably, post construction cleaning long island is the most time-consuming among all types of cleaning works. 
Post construction cleaning service includes:
 – removal of construction waste ;
 – removal of building dust, paint stains, residues of cement from floor and other surfaces, walls, doors, windows, etc ;
 – cleaning of dirty stains from the surface of windows, glasses, mirrors ;
– cleaning of mirror and glass surfaces ;
– washing of windows and window sills ;
– stain removal ;
– removal of small construction waste (fragments of brick, building materials, etc.) ;
 – removal of local contamination from walls and other surfaces ;
 – cleaning of furniture.
You can order post construction cleaning from our company after repair or construction works.
The cost of this cleaning service depends on the particular object and is determined individually. We will carry out cleaning at a convenient time for you. We always agree these details in advance with our customers.
Post construction cleaning  is your helping hand with a lot of dirt and a large layer of dust on all surfaces after repair works. After construction in your house or apartment it is also necessary to collect a considerable amount of garbage, carry it out, and also prepare all premises for living there. In general, the volume of work is quite large, and it requires a considerable amount of time, energy and, unfortunately, money.  However, you can facilitate this difficult process and order post construction cleaning Long Island from our company.
 Our specialists will not only cope with minor contamination or dust, but also wash and polish all metal, mirror and glass surfaces, prepare and clean furniture, clean plumbing and kitchen appliances.
And, of course, we always take out all the rubbish!
Our post construction cleaning  includes professional window cleaning as well as other additional services. We use only the most qualitative equipment and special detergents for cleaning of all surfaces.
What are the advantages of ordering our Post Construction Cleaning Long Island?
professionally selected staff with a special approach to cleaning ;
usage of specialized cleaning supply ;
fixed prices and transparent pricing policy ; 
garbage removal after repair ;
washing of windows, all surfaces, upholstered furniture and dry cleaning. We included all above mentioned services into the list of our post construction cleaning Long Island ;
disinfection of all surfaces (using a steam cleaner).
Our company will help you clean every inch in your house or apartment in Long Island from all types of contamination.
We include cleaning of all walls and windows in our post construction cleaning. We try to spend the minimum amount of time while showing the maximum results. 
Are you planning to have construction works or repair in your house soon? Be sure to include in your "to do list" ordering post construction cleaning Long Island. Our team of professional cleaners will help you clean everything quickly, efficiently and at an affordable price. We can handle even the most challenging tasks! Do not delay contacting our company and ordering post construction cleaning Long Island right now!
STRONG CUSTOMER SERVICE LEADS TO CUSTOMERS SATISFACTION
I recently used Sunlight Cleaning Service for a deep cleaning job. The cleaning service was excellent and wonderful. I recommend Sunlight Cleaning to all of my friends !
There are many cleaners who can wipe down your apartment, but few who find the tough places that really need cleaning after living in your apartment or having the windows open in the summer. They are trustworthy, thorough, and friendly. Thank you Sunlight Cleaning for the best service I've ever had!
Excellent! Very professional and amazing job. I highly recommend Sunlight Cleaning NY to anyone. Courteous and efficient. So happy with the results.
Rely on Sunlight Post Construction Long Island Services
In comparison with other companies we have a range of advantages :


a high level of expertise of our cleaning workers

our employees are professional, punctual and flexible

we can cope even with the most complicated cleaning tasks

the best pricing policy on market

we carefully select detergents for different surfaces

bonded and insured cleaning personnel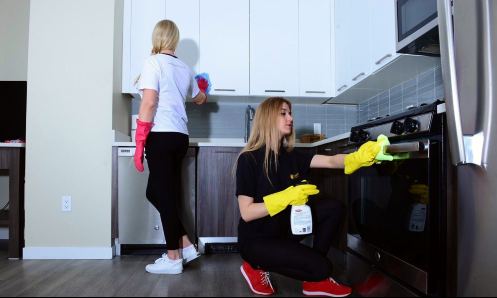 We provide cleaning services in Long Island, NYC on these areas (zip codes):
11545,11568,11732,11771,11576,11577,11579,11020,11021,11030,11021,11023,11024,11026,11514,11590,11542,11560.