How does our Deep Cleaning Service in Williamsburg work?
BOOK WHILLIAMSBURG CLEANING SERVICES ONLINE
To schedule a deep cleaning with Sunlight Cleaning NY, simply pick a date and time that suits your schedule. We understand that you may have some queries, so please don't hesitate to ask us anything. We always aim to be helpful and put our customers first.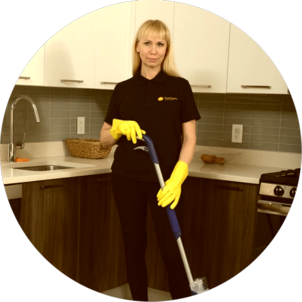 CLEAN WITH SUNLIGHT CLEANING SERVICES
To ensure that you receive high-quality service, it's important to choose a trustworthy company. With us, you can rest assured that only certified cleaners with all necessary licenses and insurances will be working with you. You can confidently entrust them with the task of deep cleaning your premises.
ENJOY & RELAX
We would greatly appreciate it if you could provide us with your honest feedback about our work and services once we have completed everything. Once we're done, you can head back to your location and enjoy the results. Thank you!
We understand the importance of having reliable and experienced cleaning staff to provide you with comprehensive cleaning services.
Having a new person in your home can be a stressful experience, especially when it comes to cleaners. That's why we carefully select our cleaning staff to minimize any discomfort. Our employees are fully dependable and skilled professionals!
We guarantee your Sunlight cleaner is always:
Professional & Experienced
History & reference checked
Confident English speaking
Interviewed in person in our Cleaning Company
Highly rated by other Sunlight Cleaning customers
Sunlight Cleaning Services in Williamsburg, Brooklyn
Sunlight Cleaning created cleaning services in Williamsburg, Brooklyn, with care for our clients who deserve all the best. We know that you want everything to be neat and tidy in your house or office. Our maid service will serve as your helpful assistant in this task.
Residential Cleaning Service in East Williamsburg, NY
 Our professional residential cleaning service is tailored to meet your unique needs. Sunlight Cleaning NY's licensed and insured team is prepared to provide high-quality results for either a one-time deep cleaning or a long-term working relationship. We understand the importance of a clean and clutter-free home, and our team takes pride in leaving your living space immaculate.
Commercial Cleaning Service in Williamsburg, NY
Our commercial cleaning service is the answer to maintaining a clean and professional workspace for businesses in Williamsburg, NY. A tidy and sanitized office creates a positive impression on clients and fosters a healthy and productive work environment for your employees. You can be confident that our skilled team will take care of all your commercial cleaning requirements with the highest level of attention and expertise. Our commitment to delivering exceptional service is unwavering, and you can rely on us to consistently meet your expectations.
Choose Professional Cleaning Services When Needed.
Professional cleaning services offer simple, safe, and sensible solutions for busy individuals. Our trained and vetted team of cleaners ensures reliable and consistent service every time. Whether you need intensive cleaning, are too busy to clean yourself, or require the best equipment for the job, we've got you covered.
Understanding Your Budget and Requirements
We believe in transparency and affordability. Our pricing is competitive, and we offer various cleaning packages to suit your budget and cleaning requirements. From one-time cleanings to recurring services, we're flexible in meeting your needs and exceeding your expectations.
Enhance Your House, Apartment with Sunlight Cleaning NY
We take pride in delivering more than just a clean home or office; we aim to create welcoming and healthy spaces. With our apartment cleaning services, you can experience the joy of a pristine environment, breathe fresh air, and focus on the things that matter most to you. Let our professional cleaning service transform your space today.
Remember, clean home or office contributes to your overall well-being and productivity. Leave the cleaning to the experts, and let Sunlight Cleaning NY brighten up your world with exceptional Williamsburg cleaning service.
What do we include in Williamsburg cleaning services?
We divide your premises into the main cleaning areas and then make a checklist. It looks more or less like the following sample:
Bedrooms and living rooms 
We dust all accessible vertical and horizontal surfaces
Our cleaners wipe down all glass fixtures, surfaces, and mirror
We also clean all floor surfaces
Our cleaning professionals can take out garbage and residuals
Bathroom Cleaning
We wash and sanitize the shower, bath, toilet, sink, and tub thoroughly
We dust, wipe down and clean everything as we do it in the living room or bedroom
Take out garbage and residuals
Kitchen Cleaning
We also dust everything possible as we do it in the living room and bedroom.
We do the washing up and then empty the sink
Our cleaners also wipe down the exterior of the fridge, oven, or stove
We clean all floors and carpets
We take out the garbage
Extra Deep cleaning services Brooklyn
In order to have a really thorough and qualitative deeper cleaning, add one of the listed below cleaning extras to the main checklist. They will provide your house with immaculate cleanliness.
Cleaning of inside cabinets, fridges, and ovens
Laundry wash and dry
Cleaning of the interior windows
Our professional Williamsburg cleaning service is the best choice for Brooklyn's residential homes, apartments, and offices.
We understand the unique needs of each client. Our professionals will help you to transform your home or office into a spotless place. Let us know when and where you want our cleaners to perform cleaning services and you will have the ideal space for work or residence!
If you're looking for top-notch cleaning services that will make your space sparkle, look no further than Sunlight Cleaning NY. Get in touch with us today to book your cleaning and experience the difference for yourself!
STRONG CUSTOMER DEEP CLEANING SERVICE LEADS TO CUSTOMERS SATISFACTION
I've had a lot of cleaning services over the years. Sunlight Cleaning is the best find! Iryna and her team are wonderful to work with. The cleaning I had last weekend was the best yet. Olena gave special care to my needs and I got the best clean my apt has had in years.
Wonderful post-renovation deep clean. Their team came prepared and cleaned the space from top to bottom. There were a few areas I asked them to revisit, and they were completely willing to go over those areas again to ensure perfection. Highly recommend!
We have been using Sunlight Cleaning Service for a few years now and we love the service. Out cleaning lady, Oksana has been particularly amazing with our office cleaning. She's quick and keeps our office very tidy! Love the service we received so far here with Sunlight Cleaning.
Rely on Sunlight Cleaning, that provide Williamsburg Cleaning Services
Let's summarize the benefits of our company that will demonstrate the reliability and quality of our services:

our staff combines a high level of professionalism and a vast experience in cleaning market

whenever you order our services, our employees will arrive on time

a special up-to-down approach that speeds up the cleaning process

the best prices on the market in this area

only certified and qualitative equipment and detergents are used in the cleaning works

We do everything quickly and qualitatively

the staff is licensed, insured, and bonded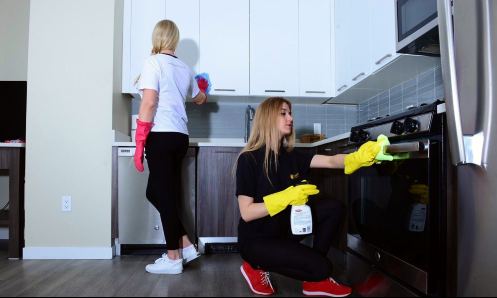 We provide cleaning services in Brooklyn in these areas (zip codes): 11215, 11101,11205,11206,11211.
Book deep cleaning services in Williamsburg online!